What Happens To New Year's Goals After January?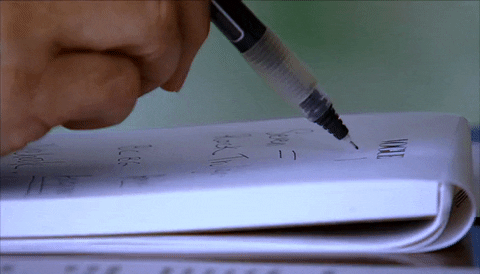 New year, new you...right?
So you made your list of new years resolutions and goals at the end of December or on January 1st. So it's been a few weeks into the new year, how have you been attacking your goals?
It's super easy to start slacking when it comes to staying on top of goals while taking care of every day responsibilities. There are definitely a couple of ways that you can keep yourself on track.
The first thing that I do when trying to set my goals is separate short term goals and long term goals. By the way, I write down all of my goals right in my smartphone so that I always have access to them. My long term goals are written in my memo and starred as a "Favorite". That way I can always go back and look at what I want to accomplish this year or going forward.
Short term goals go into my "To-Do List" on my Samsung Galaxy S8 Reminders app. I set up my list to send me a daily reminder every morning at 9am… sort of like an alarm. This way, I can look at what needs to be done on a daily basis. When I complete a task or goal then I just check it off the list. If you don't have a Samsung phone, I'm sure that Apple has a similar app or you can simply just log in your goals as a task or event in your memo or calendar.
Setting daily reminders and notifications is really helpful to someone like me, especially because I am super busy and I constantly need to have things on my radar or I will forget. Definitely take advantage of your smartphone and utilize your calendar, notepad, and alarms.
Another way to stay on top of your goals is to have someone around you who has similar goals and wants. You can both help each other get to where you would like to be, whether that means financially, physically, mentally, etc. If your goal is to find a new job this year, find someone who is also on the hunt. You can both look together and send job posts to each other. It's always nice to have someone motivating you and pushing you.
One last piece of advice when trying to achieve your goals. NEVER GIVE UP!! No matter what situation you are in or what negative energy is coming your way, you have to keep a positive mindset for yourself. Believe that no goal is unobtainable. You can and will do anything that you put your mind and heart into.
"Stay Hungry, Live Fierce" is the motto of the Vixen Workout. I am a true believer of this. Never settle for less, never get too comfortable with where you are. Try to be the best version of yourself and push towards the life that you want for yourself.