How I Dealt With Body Changes During and After My Pregnancy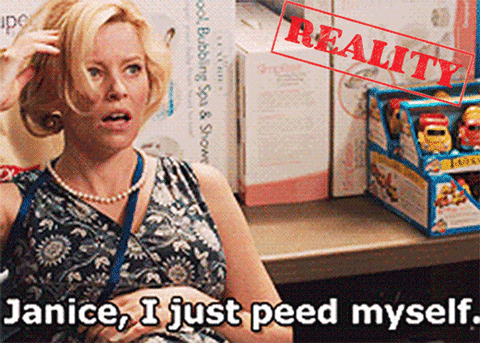 I often reminisce about my glory days how I looked when I was at the gym 5 times a week, when my wedding dress was a size 4, and I could walk into Forever 21 and purchase clothes with out trying them on. Although it was only a few years ago it seems like an eternity. During that time one of the best things happened to me, I was pregnant with our son.
As a woman we hear so many misconceptions about pregnancy the truth of it is that every single body before and after is on its own journey. I write this to inspire anyone who had to overcome changes in their own body from pregnancy to an injury. From health complications to age, genetics and those that a fit life became a challenging factor. It takes time to recover and find your peace with a new appearance and not to loose hope in feeling beautiful at every stage in this journey. I had figured since being super active I would maintain a healthy and fit pregnancy and be back to my pre baby body in no time. However this body had a mind of its own.
Don't get me wrong, I had a great pregnancy. I actually enjoyed it. I felt very grounded, calm and yes, even beautiful. Despite my body changing I welcomed bigger hips, breasts and of course the bump! It was all for a purpose as I was growing a baby. I thought that love for my pregnant self and new body would carry over into postpartum but my mind had a different idea.
As the final months approached the weight began impacting my breathing, walking and sleep. I would find myself eating cheese danish at 4am for comfort. I was making plans with friends to eat out for lunch and dinner before the baby came, and was I just too exhausted to even think about getting to the gym. Take out food was a daily routine since cooking was not an option. And carbs and sugar were first my diet. One of my last checkups I tipped the scale at 195 lbs. All that weight on my 4'11 frame and no reversing the extra weight that could have been prevented.
My road to recovery after having him was rough... physically and mentally. Since he was born by C-section that delayed the process of getting back on track at the gym. I felt my once glowing pregnant body turn to mush. It was an awful feeling. Once cleared to exercise I tried some at home stuff like yoga and basic workout movements but that was often interrupted. Since he was born in November, It was too cold for stroller walks. The days and nights were long with a newborn and bad eating habits were hard to break.
I was down on myself for months and feared going to join the gym. For the first time ever I didn't know where to begin. It was not until March, 5 months after having him I joined a gym and signed up with a personal trainer. I had ran 10ks but now was struggling to run a mile. I had no arm strength and could not do an incline sit up but it felt good to be back.
The results were slow, but I was making progress and regaining control of my eating habits. The goals were set and for the first time in a long time was starting to get my confidence back and starting to feel like myself again. I trusted my trainer and he pushed me when needed. This was my new body as things have changed and I was learning to be the best me possible. The gym and running became my new focus besides my family and in October, 11 months after having him I crossed the finish line of a 10k race. There was nothing like that feeling again. And was a positive motivation.
In April the my friend told me about a Zumba instructor she really liked so I decided to give it a chance. This was final piece to my fitness journey. I was still training for the runs, but Zumba and dance fitness became a much bigger part of me. There was no judgement, no one knew my dark days. They accepted me as I am and I became part of the family. My instructor and her classes brought so much light into my fitness life. I am forever grateful of her support too. I began to see more change in my body and in the way my clothes fit. It became not a number on the scale but how i felt when I looked in the mirror and finally 3 years later I am happy with it, no where near the vision of my glory days, but I feel beautiful with the new me.
Its been a long road, and I am a constant work in progress. I will never forget about those days I lost the love myself or my body but I will use it to help others going through feelings like that. Sometimes it takes a village of support and people who you can confide in. Confidence is beauty, imperfections are beauty, scars and stretch marks are beauty and even though our bodies are ever changing, the love for yourself shouldn't. *If you or someone you know is struggling with postpartum depression you are not alone, seek medical advice from a professional*