WORK AND WORKING OUT: HOW TO FIND THE TIME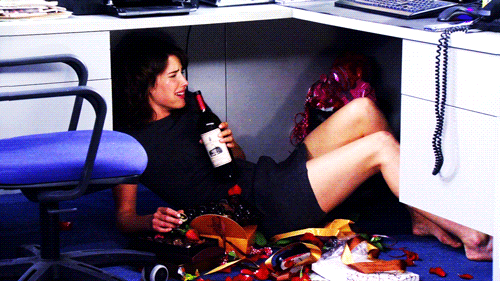 YOU WORK 9-5, YOU HAVE A FAMILY TO TAKE CARE OF, OR YOU'RE IN SCHOOL, YOU HAVE SO MANY THINGS GOING ON, STRESS STARTS TO BUILD UP AND ALL OF A SUDDEN YOU ARE SO BUSY THAT YOU DO NOT HAVE TIME FOR YOURSELF TO UNWIND OR EVEN AN ENJOYABLE ACTIVITY FOR YOU.
THAT IS PROBABLY ON THE MIND OF MOST PEOPLE. WHEN DO YOU SIT BACK AND SAY I NEED TO TAKE CARE OF MYSELF, OR I NEED TO DO SOMETHING FOR ME? WHEN DO YOU EVALUATE YOURSELF, YOUR WEL-BEING. YOU PLAN OUT YOUR FUTURE WITH FAMILY OR A CAREER BUT WHAT ABOUT YOU? YOU HAVE TO ASK YOURSELF, AM I HAPPY? DO I MAKE TIME FOR ME? DO I MAKE TIME TO TAKE CARE OF ME?
AS A PART TIME GRADUATE STUDENT, WHO ALSO HAS A FULL TIME JOB, THE WORK LOAD CAN become out of control. it becomes difficult to make time for yourself or even have down time to rest.
I have always been an active person and starting this new journey last year for a better me was going to continue with my busy schedule. i created a balance for myself in order to stay on track and reach my goals, take care of my school work and also handle whatever comes my way when i am at the office.
i find it best to exercise at night (for me at least) but i do praise those who exercise at 6am before work. i am not a morning person and i feel that by working out after work, i can feed my body the proper nutrients during the day so that i can be ready to go after work.
i find that i am more focused and awake in order to complete my workout of that day. i get to see my friends, we get to talk about the day, and dance it away with smiles on our faces.
I prefer night workouts because i know i am ending my day on a positive note. i look forward to it all day knowing that i am doing it for me, and my well being. the best feeling is leaving the gym, better, stronger, and happier.