10 Reasons Why You Should Shop at Trader Joe's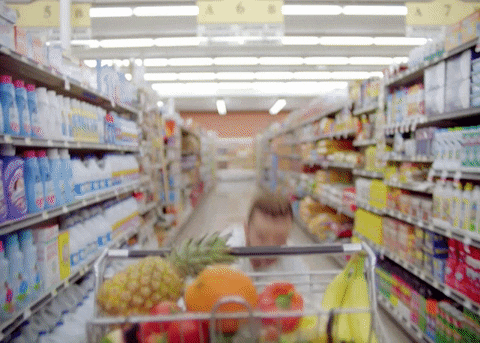 I walked into Trader Joe's about 4 or 5 years ago and instantly fell in love. The store itself isn't that big but there's a whole lot of good stuff in there. It got to the point where I had to time myself to get in and out. Now I make specific lists and only stick to that. Otherwise, I would walk out the store spending $60 over my budget and more food that can fit in my fridge. Let's go over why this store is so amazing.
1. Everything is reasonably priced.
The food is super inexpensive. You can get organic products for less than the price you would pay at Whole Foods or other stores. They also have hair & skin care products that won't break your pockets. Trader Joe's is big on "value" which equals great food and great prices. And that's exactly what you get.
2. Their frozen meals are to die for.
You can get anything from authentic Indian meals actually made in India to Italian cuisine. Some of my favorite meals include the Chicken Tikka Masala, Japanese Fried Rice, and Chicken Soup Dumplings. Nothing disappoints.
3. They have seasonal products.
You should probably stock up while they're in store. My fave: Pumpkin Mini Ice Cream Cones... do I need to say anything more?
4. Everything can be found with all natural or organic ingredients.
That's right. No GMO's, no hormones, no BS.
5. Great for people on the go or "non-cooks".
If you have no time to cook, you're in the right place. There are so many healthy, hearty and filling options that can be made within 5-10 minutes or less. Not just their frozen meals, but refrigerated options are great as well.
6. Your kids will love the snacks. And they're healthy.
There are so many yummy snacks that you can compare to your typical Lays or Nabisco but they don't have all the extra junk ingredients in them. Try the Seaweed Snack or Roasted Plantain Chips.
7. There are endless vegetarian and vegan options.
No meat? No problem.
8. The employees are super friendly and helpful.
How many grocery stores do you go to where the staff welcomes you with a smile or asks you if you need help finding anything? They will also recommend food products if you ask.
9. There's always free samples.
Depending on the day, you can try anything from ice cream to fresh coffee.
10. You can get vitamins and dietary supplements for cheap.
You won't find popular or reputable brands like you would in Vitamin Shoppe or Whole Foods, but you can get similar quality supplements for half the prices.
stores.