Why You Shouldn't Wait Until New Years To Set Goals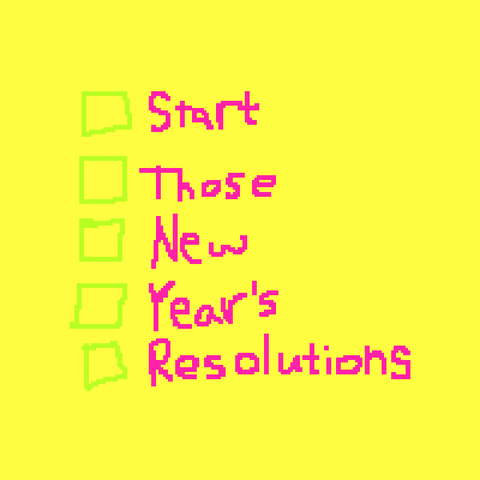 We're at the home stretch of 2018. December is almost here so that means we're already making plans for New Year's Eve. Well not only should you be making plans for NYE, you should actually be prepping your resolutions for 2019. Why wait when you can get a jumpstart?
Start working on your goals now so you're not overwhelmed in the new year
How many of us are guilty of creating a long list of goals and then having no idea how we are going to achieve all of them? There's no rule that says New Years Resolutions must be saved for the new year. Start them now so you can be ahead!
Create a vision board
A vision board is a collage of words and/or pictures that help you to visually focus on your goals. These can include quotes or mantras, photos of places you want to visit, etc. It's literally all your thoughts in one place so you can see them each day. This is a great way to remember what you want to focus on.
Make an action plan
Next to your list of goals write down how you will achieve them. How are you going to save the money you want? How will you lose the weight? Add a schedule to your phone or a daily reminder of your To-Do's. Set a due date for goals that you want to achieve by a certain time period.
Include others in your goals
Sit down with a friend, partner or co-worker and set one or two goals that you can accomplish together. Team work is dream work. You both can push each other to get things done. If your goal is to save money make each other accountable when you spend money on unnecessary things. If your goal is to get into shape, set days to work out together; and if someone falls off make them buy you lunch!
Don't stress
There is no limit for any goal. Anything you want is attainable. Even if you do not reach your goal in the new year, you can do it in the following year. Do not allow life circumstances and self doubt discourage you from getting everything you want in life.